Wildlife Removal From Attic or Crawlspace
Wildlife Removal From Attic or Crawlspace: Here at All In One Wildlife Removal we specialize in the removal of wildlife from inside the homes of our customers. There are several different types of animals that can end up inside our attics or crawlspaces including rats, squirrels, mice, opossums, raccoons, bats, and even snakes and iguanas! If you have a suspicion there's wildlife in your home or even if you want one of our wildlife specialists to check your property to make sure your home is safe against wildlife, contact us for a no obligation, free inspection
Wildlife Removal From Attic or Crawlspace; The Process
1. Free Inspection
One of our wildlife specialists will come out to the property to inspect the attic, roof and outside of the property to identify any worrisome areas and confirm if there is wildlife in the attic or not
3. Exclusions (Sealing Open Areas)
This is done as soon as the trapping starts. Any area that wildlife can get into the property through will be sealed with all metal-based, weather-resistant, wildlife-proof material. 1 year guarantee**
2. Trapping
Our wildlife specialist will set humane traps, one-way valves, or both to remove all wildlife within the property
4. Sanitation
Our wildlife specialist will treat any area occupied by wildlife with an antimicrobial treatment. This kills most of the bacteria left by the feces and removes any pheromone scent left by the wildlife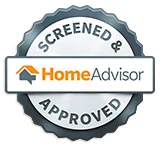 Other Services
Attic Restoration
For heavier wildlife infestations with lots of feces mixed within the insulation. Our specialists will pull out all the old, contaminated insulation, they will then treat the attic with the antimicrobial treatment x3, and put fresh, new insulation back into the space.
Duct Repair or Replacement
Certain wildlife are known to chew through duct work which creates a problem for your air conditioning unit. Our specialists will patch or, if desired, pull out all damaged duct work and replace it with new duct work
Gutter Cleaning
Our specialists can clean and remove all debris from your gutters which helps the gutters do their job better and will reduce the chances of water rot due to build up.
Monthly Wildlife Control
Our wildlife specialists will come out on a monthly, bi-monthly, or quarterly basis to apply an organic wildlife removal repellant to help control the animal population on the outside of your property